For many people the holiday season begins with Thanksgiving and ends with New Year. For our family the season following the holiday season is the birthday season. Â Both of my kids were born in January and though we have a joint family birthday party at home on a weekend in between the two dates with grandparents and friends of the family we also have several other celebrations. There are gifts to open from mom and dad on the day of their actual birth, celebrations at school with the class, and a kid birthday party for each child (this year that was new because Nora is in primary and Ben is in elementary). It sounds a bit crazy when you type it out; however, it is a series of fun celebrations that last all month… the birthday season.
The season started on Ben's birthday. That morning before school we opened presents and watched some video of ben when he was little.
Then we had the family birthday with friends and family and lots of good food and lovely gifts and a cheesecake for Ben and a exceedingly delicious chocolate cake made by Liv.
Nora's birthday morning involved opening and playing with presents.
Then we had kid birthday weekend. Ben had a small at home gathering. The kids made pizza, sculptures out of marshmallows, played a few games and designed their own sundaes. Ben was a happy camper.
Finally the last event of the birthday season, Nora's kids birthday at the Little Gym.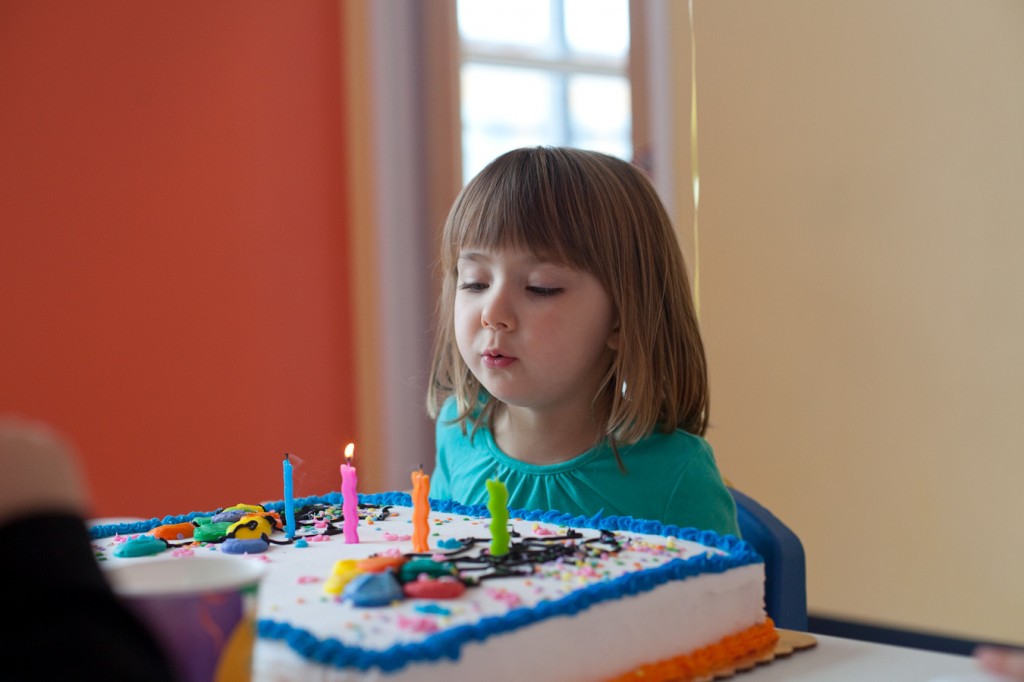 It was a great month of friends and family, students and parents and now back to our regularly scheduled winter (wait I hope not)!